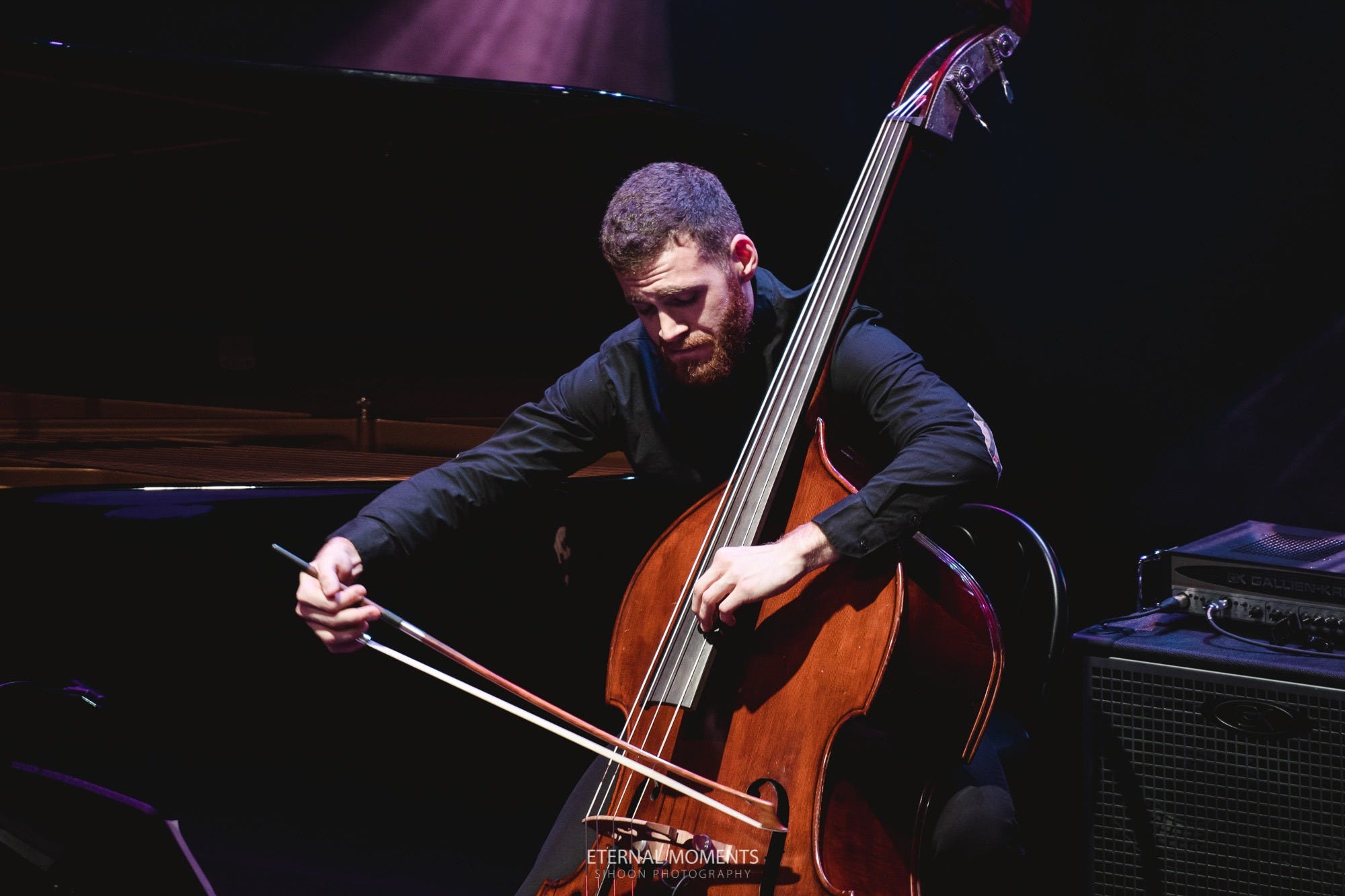 ABOUT
Gabriele is an italian musician, based in Germany, Poland and Austria. He studied double bass in Italy with C.Pelliccione (IT) and in Germany with W. Harrer(AT) and S. Scheib(DE). During his career he developed a "multi-linguistic" playing style, that took him to work in classical orchestras (such as Mozarteum Orchestra Salzburg, Südwestdeutsche Philharmonie Kostanz) as well as in smaller jazz&modern ensembles
(Gilles Grethen 4tet, Django`s Tigers, Quinternationals) and as a soloist.

Since 2018, thanks to his collaboration with the polish choreographer Lucyna Zwolinska he wrote the musics of several contemporary dance evenings (e.g. Stuttgart DE, Limerick IRL).

He is currently working on a new solo performance "Maskless" (bass solo w. live elctronics and videoart), and workshops as a ensemble-coaching teacher.