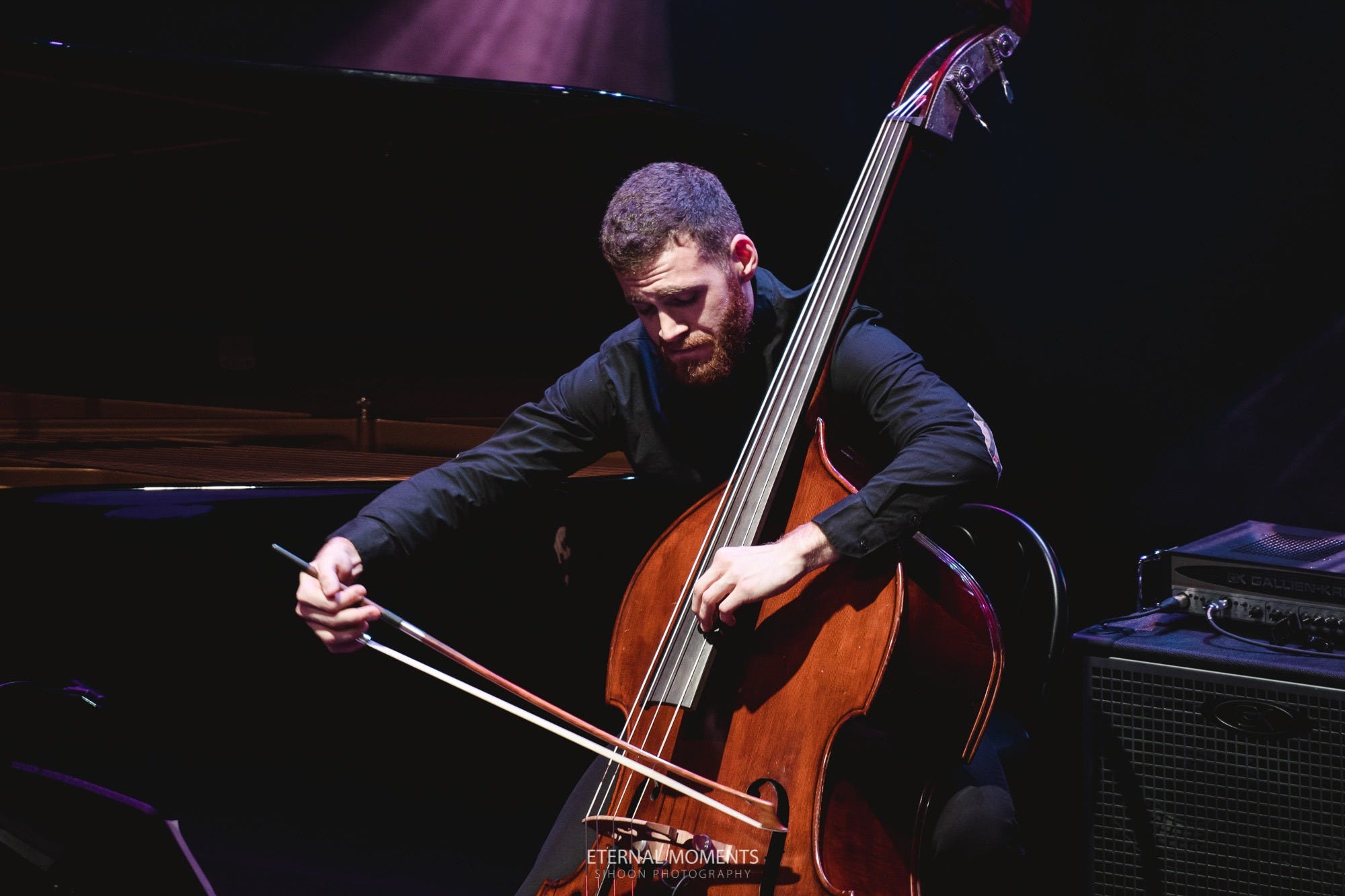 ABOUT
Gabriele's last year production - as both bass player and composer - has been focused on two main musical branches: historically informed early music and live-electronic sound design.

At the moment he collaborates as a Principal double bassist with some of the highest European orchestras and ensembles: i.a. Thomas Hengelbrock and the Balthasar-Neumann Ensembles, Emmanuelle Haïm and Le Concert d'Astrée, Dutch National Opera, Mozarteumorchester Salzburg.

Alongside with his career as a classical musician, he performs in several jazz ensembles ( i.a. Gilles Grethen 4tet, Django's Tigers) and he cultivates a "multi-linguistic" approach on his solo recitals with an eye to the future, thru the use of thechnology, live-electronics and music production.



BIO
Gabriele Basilico was born in Italy. He started discovering music at the age of 11 with accordion wich, after discovering Verdi and Bach, soon developed in classical accordion. At the age of 14 he started studying Double bass (classical and jazz) and electric bass. Few years later he started to study composition with P. Niro, thing that totally opened his mindset allover his future path.
He graduate at Conservatorio "L.Perosi" in 2012 with Prof. C. Pelliccione and in the same year he left Italy to go to study in Saarbrücken with W. Harrer (classical) and S.Scheib (jazz), where he finished his Master in 2017. He also was studying privately with T. Barbé, M.McDonald, J. Saksala, E. Gomez, D. Weiss, G. Canon.
While being a student he soon started his career as a performing musician, wich lead him to work in several orchestras all over Europe: amongst others with Südwestdeutsche Philharmonie Kostanz, Mozarteumorchester Salzburg, Teatro Petruzzelli, Opera na Zamku, Dutch National Opera, Thomas Hengelbrock and the Balthasar-Neumann Ensembles, E.Haïm and Le Concert d'Astrée.
As a jazz musician he worked in many ensembles both as a band leader and side-man. He had the luck to be playing with musicians such as E.Gomez, A. Sanchez, K. Rosenwinkel, T. Monaco. Some of his actual projects are Gilles Grethen 4tet and Django's Tigers.

Since 2018 he started to write music with growing commitment, thanks to the collaboration with Choreograph Lucyna Zwolinska. This lead his works to be performed and awarded amongst others, in Notting Hill London, Stuttgarter Ballet, Theater Gießen, Opera na Zamku, Step-up Limerick, ARD Germany, ORF Vienna.

He is currently working, apart from his performances-concerts-tours, on several publications of both double bass didactics and his compositions for Double bass solo; publishing his music on the dance evening at Opera na Zamku "The Little Prince".
He is also leading his upcoming project "MUSICA NOVA", an immersive concert between past-present-future.